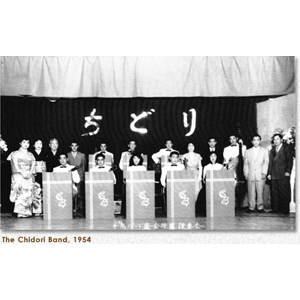 The band's formation in 1953 was during a transitional time for many Japanese Americans, for they were reestablishing their lives after spending the wartime years in internment camps.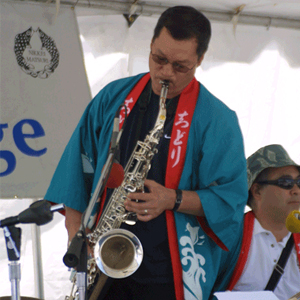 Throughout the years the band has held an annual concert and has performed at the Obon festival in San Jose. The band has also performed at many Obon festivals in neighboring Bay Area towns including Alameda, Mill Valley, Mountain View, Oakland, San Francisco and Union City. The band has traveled to other California towns such as Cortez, Fresno, Hanford, Livingston, Lodi, Los Angeles, Monterey, Penryn, Sebastopol, and Stockton to perform at senior appreciation events, concerts, Japanese community reunions, and church anniversaries.
The San Jose Chidori Band has played a unique role in San Jose and in many towns in California.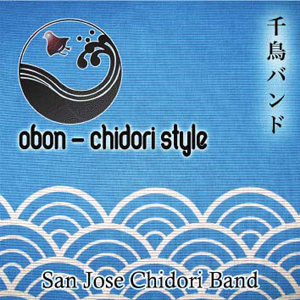 Last year, the band released its CD, The San Jose Chidori Band, produced by Duane Takahashi of Highbridge Music. The CD includes popular Japanese songs that the band has performed at its annual concerts and Obon songs like "Obon No Uta" and "Tanko Bushi." The CD costs $15 and will be available for purchase at the concert. It also may be purchased at Nikkei Traditions in San Jose and Taiyodo Record Shop in San Francisco. To purchase a CD by mail, call (408) 260-2533.
Upcoming Schedule
Here's our schedule for the upcoming year.